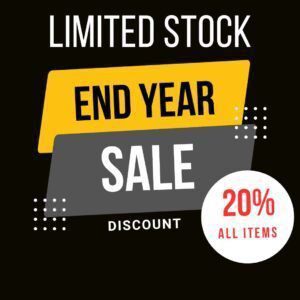 Experience the Essence of Luxury with Premium Attar Perfume In Australia
Transform Your Senses with Our Exquisite and Long-Lasting Fragrance
Important Notice
The business will be closed from December 10, 2023, to February 1, 2024. The last date to place an order, including Christmas gift orders, is December 10, 2023, and these orders will be shipped on December 11th. Any purchases made after December 10th will be shipped on February 2, 2024.
"What a fantastic company their perfume is to die for. A little bit goes along way and stays around all day. Would highly recommend 😍"
"Thank you for the lovely attar. They smell so good.I will recommend more customers. Musk gazali is my most favvvv❤️"
"Perfumes tried Attar of Roses, Rose oud Maliki, Zeenat and White Oud. The range is diverse and luxurious. Mixing them can make for wonderful experiences also! The quality is very good and the service is exceptionally amazing"
Unique collection of attar perfume in Australia
Need help in choosing the right perfume?
If you are new to the world of oil-based perfumes, also known as attar, Eitr, or ittr, finding the perfect scent that suits your personality can be a daunting task. Attars are unique fragrances that are made from natural ingredients. They are known for their rich and complex scents that can evoke a wide range of emotions.
Choosing the right attar can be a tricky task, especially if you are not familiar with the different notes and scents. To make your selection process easier, we have done our best to describe the different attar perfume notes. However, if you need further assistance in selecting the right attar or Dahn al Oudh (Oud Oil) for you, our team is here to help.
Everyone is different
We understand that everyone's preferences are different when it comes to perfumes. Some people prefer fresh and light scents, while others may prefer masculine woody and animalic notes, and some may prefer floral notes. To make sure that we recommend the perfect attar for you, please make sure to describe your likes and dislikes in detail when you reach out to us.
We have an excellent collection of attars for men, women, and unisex perfume oils, as well as the best quality Dahn Al Oud. We are confident that you will find something that you like. Our dedicated team of experts will be happy to assist you in your selection process. Our mission is to introduce unique range of alcohol-free attar fragrances in Australia.
If you need help, you can reach out to us by clicking on the "Ask for Help" link located on the left of our website. Our team is ready and willing to help you find the perfect attar that suits your personality and preferences. Whether you are looking for a everyday scent or for special occasion, we can help you find the perfect attar. So, don't hesitate to reach out to us today, and we will be happy to assist you in your selection process.